Paul Alan Hage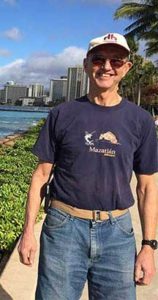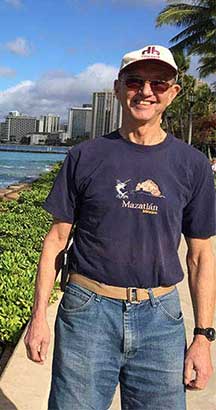 Paul Alan Hage (1947-2017) passed away at the age of 70 on November 9, 2017 while traveling abroad with his wife of 48 years, Deborah Hage, in Barcelona, Spain. He was a loving husband, father, grandfather, son, and brother, and treasured friend to many others. His support, commitment and leadership touched the lives of all who knew him. His dedication to helping others will be greatly missed.
Born in Alamosa, Colorado, to Werth and Caroline Hage, Paul graduated from Alamosa High School. Following graduation, Paul continued his education at the University of Colorado in Boulder, Colorado, where he earned a Bachelor of Science degree in electrical engineering. After graduation, Paul married Deborah Clark, his high school sweetheart, and accepted a position as an electrical engineer.
In 1984, Paul and his family moved to Silverthorne, Colorado, where Paul worked for 35 years as a regional manager at Public Service Company. While living in Summit County, Paul always devoted his time and energy to the community. Paul held numerous positions at the Lord of the Mountains Lutheran church. He volunteered and was on the board for the Optimist club, served on several housing boards, and participated in many community improvement projects, including trash removal for the Adopt-a-highway program. Paul's most recent community involvement, a cause that he truly loved, was hosting international workers though the J1 visa-work program.
For Paul, family was king. Paul and Deborah's first daughter, Rebecca, was born in 1973 and their first son, Johnathan (now Alejandro), was adopted from Peru in 1975. The year 1976 saw the birth of their second son, Matthew. Rachel, their second daughter, was adopted from Peru in 1978. In 1982, sons Ruben and Robert were adopted from Texas. In 1986, sons Jamie and Jesse and daughter Amber were adopted from Colorado. In 1991, Brandon joined the family, making Paul the official Dadx10. The family was also heavily involved in foster care, and welcomed several foster children into their loving home throughout the years. Paul loved being a dad, taking his family on yearly camping trips, skiing, hiking 14ers, coaching soccer, and making his world-famous pancakes for breakfast. Above all, he was a loving and encouraging father, always supportive of everything each child wanted to accomplish in life.
An avid athlete, Paul enjoyed regular visits to the Silverthorne Recreation Center, skiing at Keystone and Copper mountain, hiking at Boulder Lake and Mt Royal, and biking on the Pueblo riverside bike path along the Colorado River. He was also a regular participant in the major endurance 7-day, 400+ miles Ride the Rockies biking challenge. In 2016 he completed his 13th course with Ride the Rockies.
Paul loved to travel, whether it was taking a cruise and sightseeing overseas or traveling down to Peru to help build houses for low-income families. Recently he visited Florence, Madrid, and Pisa. He also loved to fire up the RV and do domestic traveling, visiting Arches, Sedona, the Great Sand Dunes, Zion, the Grand Canyon, as well as an annual excursion to the Albuquerque hot air balloon fiesta. Above all, Paul treasured the time he was able to spend with his family. He traveled the country, from Las Vegas to Houston to Baltimore, to visit his children and grandchildren.
Paul is survived by his wife Deborah; siblings: Marilyn and Judy; children: Rebecca, Johnathan (Alejandro), Matthew, Rachel, Ruben, Robert, Jamie, Jesse, Amber and Brandon; and grandchildren: Cassandra, Derek, Alexandra, Andrew, Caroline, and Emelia.
A Memorial service will be held for Paul on December 2, 2017 at 11a.m. at Lord of the Mountains Lutheran Church in Dillon Colorado. Lunch will follow in the fellowship hall. Potluck sides and desserts welcome. In lieu of flowers, please make a donation to the Paul Hage Memorial Fund established at Lord of the Mountains Church (PO Box 1059 – 56 Highway 6 – Dillon – Colorado 80435) to help fund a labyrinth garden in his memory.