Professional Life
Adoptive Parenting Counselor
Deborah began her path to helping others find healing when she was 16 and volunteered as a candy striper (a junior aide to nurses) in a home for cerebral palsy victims. She learned first-hand the need for compassion. During high school she participated in speech and debate teams and won awards for her performances. This close coaching set in motion the future success of her lecture series.
Blazing Her Own Trail
As the children began to leave home Deborah returned to school for a Master's Degree in Social Work, wanting to apply all she had learned from raising her family to other children and other families. Upon graduation her life went in four major directions. She began her private therapy practice with an unusual approach: the role of adoptive parenting counselor. She flew to the family and stayed with them for a week, observing the family dynamics in their home setting while doing therapy with the children and parents. As her reputation grew she began to go to different cities and work with 6 – 8 families at a time. She would return for one week each month, staying in phone contact for phone consultations in between visits. Once a community of families became stable enough and their children became well enough, she would move on to a different city.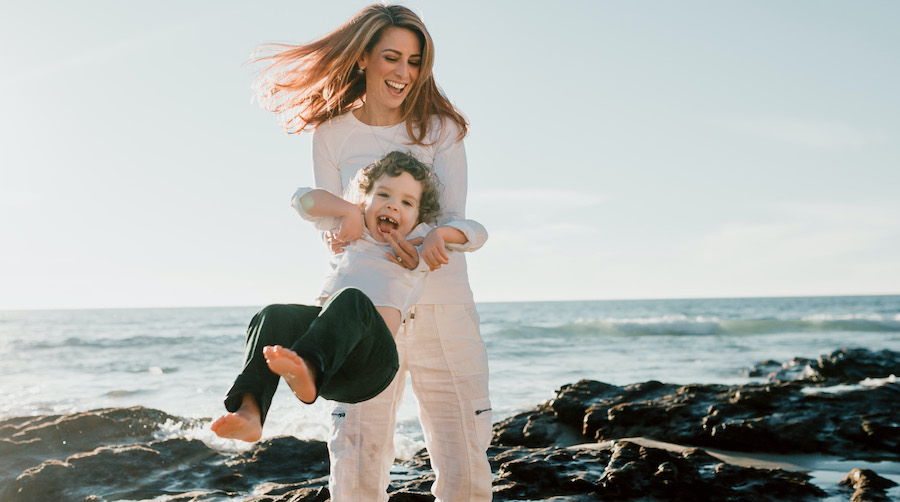 Throughout the years Deborah continued to research, attend lectures and workshops of others and home her understanding of her patients and how best to help. The more she researched the more she realized that what people were calling Reactive Attachment Disorder was a subset of Post Traumatic Stress Disorder. With this revelation Deborah radically changed her practice from dealing with disordered attachment to dealing with trauma and fear. Fear, trauma, loss, abuse and neglect are all intertwined with brain injury at critical stages of development. Instead of treating attachment, Deborah began treating fear. Instead of assessing behaviors and emotional states Deborah began assessing brain injury. Healing the brain, both of the parents overwhelmed by their children's behavior, and the children, became paramount. Once the brain begins to heal, attachment can begin to form. Her practice evolved steadily.
The second direction she took was as a teacher, writer and lecturer. She traveled throughout the English speaking world doing workshops for parents, therapists and case managers.
The third focus of her life was as Director of Colorado MAPS (Maine Adoption Placement Services). One of the reasons why Deborah pursued an MSW was so she could work in adoptions and see what could be done so children don't enter adoptive homes and grow up so scared and angry. She wanted to tackle the problem of emotional and behavioral instability due to early trauma as close to the source as possible…..the orphanage and foster care systems. She could not prevent children from being abused and neglected, removed from the home, and placed in foster care and orphanages. However, she believed and hoped that by structuring foster care and orphanages differently the mental and emotional health of children could be positively impacted. She began to travel extensively, evaluating orphanages, assessing children, training foster parents, clinicians and agencies, determining what needed to be done to make systemic changes. The foster care and adoptive placement services were overall very successful. However, it was exhausting to keep everything running smoothly, staff (foster parents, case managers, therapists, psychiatrist, office manager) was difficult to manage, and after ten years she closed the agency.
Prior to closing the agency one of her sons, who remained living and working near by, fell in love briefly. He and his girlfriend had a baby which became the light of Deborah's life. When the parents had a falling out and the mother disappeared for a several months, leaving a five month old, Deborah stepped in to help with daily care. Traveling to lectures and workshops became less attractive and Deborah began writing out her thoughts and practices.
Nonetheless, during her years at the agency and afterwards she continued her work in the fourth direction…humanitarian aid. Her international travel as the Director of Maps Colorado aroused a deep and passionate role as a humanitarian.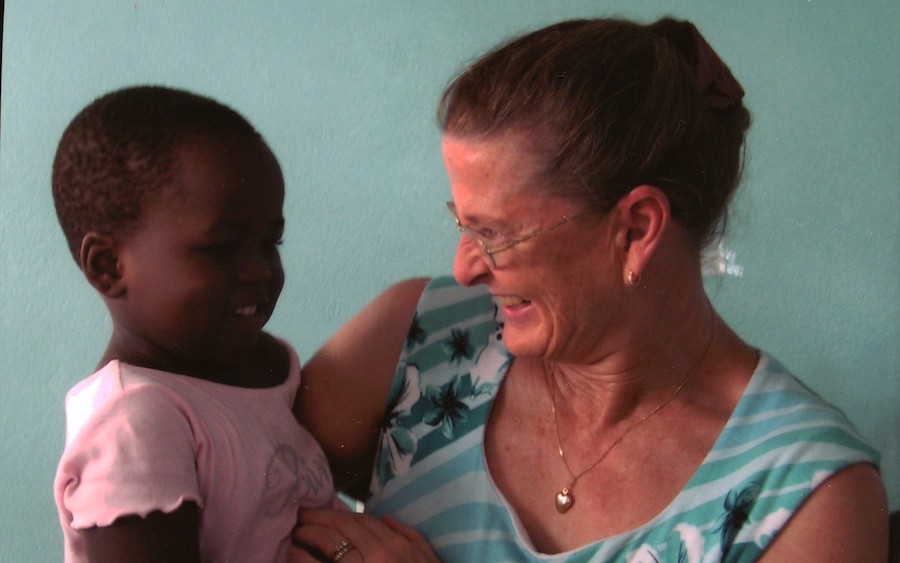 Tragedy & Learning to Heal Again
Her therapy practice, writing and humanitarian work continued until November 2017 when Paul died very suddenly. The shock of his death left her reeling, unable to think clearly. Her emotional equilibrium and behavioral norms disappeared from the onslaught of the profound loss and she began to stutter. Realizing she was in the middle of her own PTSD episode she applied her own advice and concentrated on those things she knew healed the brain. Relaxing, cessation of all stressors, exercise, companionship with dear friends, spending time with children and grand children, eating lower on the food chain, reading, painting and sleeping. It took over 3 years for her to begin to feel her old sense of energy and purpose.
Seeing the results of her brain's new found regeneration has encouraged her to again enter private practice, using the computer to conduct sessions without necessitating any travel or private practice site. She is finding new life in helping parents heal themselves and their children.
As an adoptive parenting counselor for families with children with brain trauma from abuse and neglect or other traumatic early childhood experiences Deborah works primarily with the parents, believing that the parents are a traumatized child's primary therapist. The parents are in the best position to heal the child's brain. So, in addition to a variety of therapeutic approaches she spends a great deal of time coaching parents in parenting approaches, which when added to normal parenting styles, have a positive effect on children who are behaviorally and emotionally problematic due to brain injury.
The articles shared are about the thought processes Paul and Deborah had to go through, the understandings they had to develop about their children and themselves as they navigated the minefields of trauma. They had to figure out how to stay sane, nurturing their marriage, through the trials and triumphs of parenting their children, most of whom entered their lives with emotional scars due to abuse and neglect. Parenting and therapy needed to be reinvented with trauma in mind, differentiating between what children won't do and what they CAN'T to. Deborah and Paul worked to help other parents and therapist explore parenting interventions and conversations, which, when added to normal parenting styles, have a positive effect on children who are behaviorally problematic due to trauma. Without having to define exactly what that trauma was, or is, but knowing that somehow, somewhere, something happened to a child to make happiness so difficult. Something, perhaps inconsequential to the adults at the time, but which nonetheless had a profound affect on the child's view of the world.
As her role as adoptive parenting counselor, Deborah has worked with traumatized children, and their parents traumatized by their children's behavior, for 40 years. She has had to work through her own trauma, first with her abused and neglected, brain injured children, and then more recently, due to the tragic and sudden death of Paul, after 50 years of partnership. She understands first hand the effects of traumatic, inexplicable, sudden, tragic loss and how loss affects brain and personality development. She brings compassion to her work. Compassion for the children and compassion for the parents, instilling hope that happiness is still possible both individually and collectively as a family. Click here to read more about that time in our newsletter Christmas 2017, 2018, 2019, 2020
Sharing Hard-Earned Lessons
The hope is to document what helped Deborah and Paul on their journey in hopes it helps others on their journey. She acknowledges making many mistakes in raising their children, nonetheless clinging to the thought that "No act of love is ever wasted." Raising emotionally and behaviorally challenging children required daily acts of love. Finding ways to keep love and compassion flowing required conscious effort. Working with empathic therapists was pivotal They understood there are two primary approaches to healing the brain.
One is to create insight so the child can think his/her way into a new way of behaving.  Guiding the child and family to have insight into the child's behavior is primarily the role of the therapist.
The second is to create behavior change so the child can begin to behave his/her way into a new way of thinking.  Guiding the child to make different behavior choices is the role of the parenting, making parents the primary agents of change.  Coaching parents in effective parenting interventions is key to the therapist's job.
Underpinning the role of the therapist must be an understanding of a guiding philosophy of what therapy needs to about.